Industrial aesthetic meets modern style at new Penrith apartment project Centrum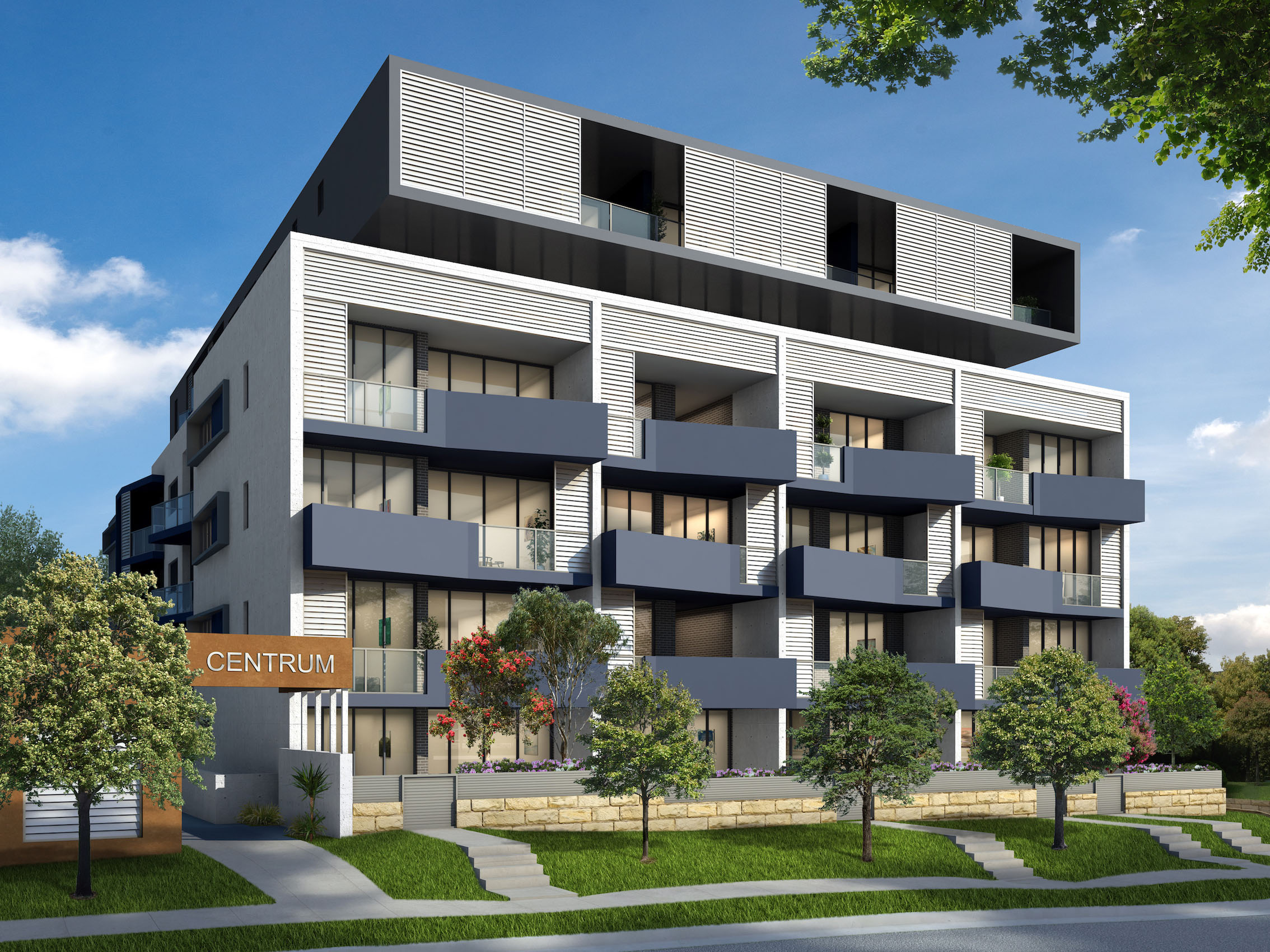 When it comes to new home options in the heart of booming Penrith, Centrum is central to the action.
The first images of the latest apartment project in the western Sydney suburb, one of Australia's most significant development hotspots, have been released by exclusive marketing agents Ray White Projects.
Due for completion in mid-2019, the five-storey building at 134 High Street will include 49 apartments with one, two or three bedrooms, as well as one studio. A display suite will open in 2018.
iDraft Architects and Aadhar Developers have collaborated to create the boutique collection of apartments which will have a bold "modern industrial" style facade featuring aluminium louvres as well as traditional building materials such as bricks and sandstone.
Ray White Projects Managing Director & Partner Eddie Mansour says Centrum's living spaces and some of the main bedrooms open to covered balconies angled to optimise sunlight.
"Our ground-floor garden apartments offer private courtyards and the building will be surrounded with grassed areas and landscaped gardens," Mr Mansour says.
"Buyers can choose between two colour palettes in neutral tones — one with pale shades, the other with sandy tones — for the elegant, modern interior of their apartment.
"The kitchens are designed for efficiency and bathrooms are finished in floor-to-ceiling high-gloss white tiles, contrasted in either ivory or chocolate-toned floor tiles, depending on the palette."
The studio apartment is $349,000. Eight one-bedroom apartments range from $439,000 to $489,000, the 38 two-bedroom apartments are $529,000 to $609,000 and the two three-bedroom apartments are $610,000 to $620,000.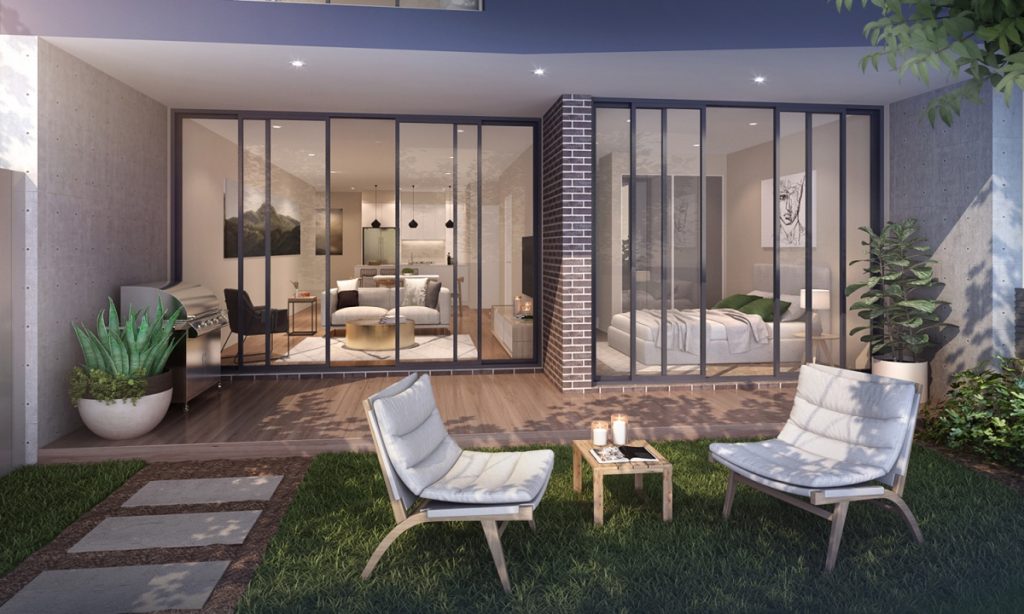 Penrith Public School and Penrith High School are 350m away. There's a childcare centre across the road and TAFE NSW, Nepean College, Western Sydney University and the Nepean Hospital precinct are also nearby.
Penrith is on track to become the gateway to western Sydney as part of a Greater Sydney Commission strategy.
Western Sydney Airport's opening in 2026 is expected to boost the local economy as well as forging a new connection for the region to Australia and the world.
Aadhar Developers is a privately owned Australian-based development company which aims to connect people with property and is dedicated to delivering the highest standards of quality with a commitment to ecologically sensitive urban design.
iDraft Architects' experienced team of planners and designers has worked on many high-profile commercial, residential, industrial and retail developments in and around Sydney.
For more information, visit the Centrum website or phone Ray White Projects on 1300 655 857.