New Hurstville development sets standard for larger apartments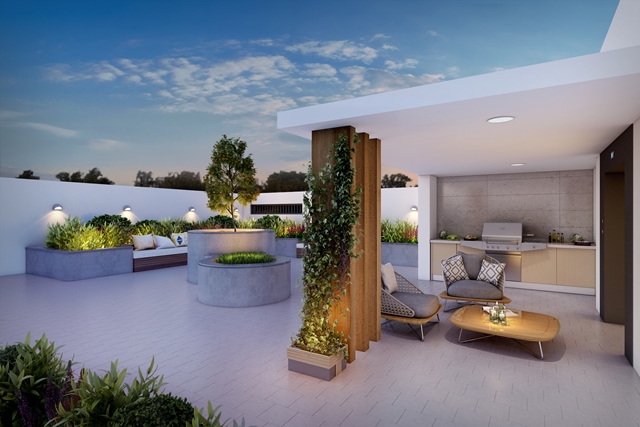 With developers usually cramming in as many apartments into a block as possible, this unique development in Hurstville offers a refreshing change.
ONE20 on Queens, the seven-storey mixed use project, will feature only three apartments per floor with a total of 17 apartments, the smallest of which is 75 square metres, according to Ray White Projects director Eddie Mansour.
"Three apartments per floor is very rare anywhere in Sydney. They could easily have created five apartments per floor but they went with only three," he said, adding that he would like to see more of this type of development in the market.
"There is a huge demand for larger apartments yet it is very rare to find boutique developments in Hurstville that cater for open space like this. They are literally unheard of," he said, adding that they will sell quickly to the owner occupier market who are prepared to pay a premium for them.
Due for completion in late 2018, each apartment in the block designed by Kennedy & Associates features a secure car space and access to a communal rooftop terrace with barbeque area.
With apartments ranging from $795,000 to $860,000 for a 75 to 77 square metre two-bedroom apartment and $850,000 to $905,000 for an 87 square metre apartment with two bedrooms and a multi-room.
"It will feature a high level of finishes and there is a mixture of timber tiles and carpet throughout the development,"
Situated at the corner of Queens Road and Carrington Avenue, the block is just a short walk to Hurstville train station, down the road from Westfield Hurstville and close to top performing schools, according to Mr Mansour.
With the Sales Centre opening early-mid April onsite, he does not expect the 17 apartments to last long.
"There is such a high demand for these boutique apartments, simply because they are so rare."
For more information and to register your interest, contact Ray White Projects on 1300 351 776 or visit 120onqueens.com.au