Want to create passive income?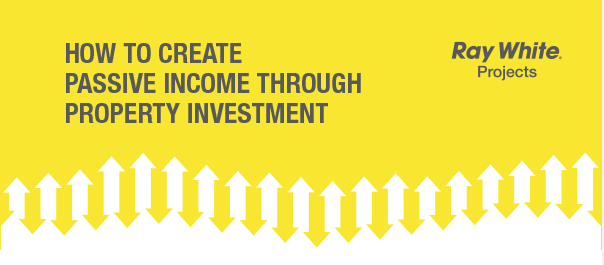 WHAT COULD BE BETTER THAN MAKING YOUR MONEY WORK FOR YOU?
Property is a great investment for creating passive income, as the value of your property is almost guaranteed to go up over time. Rental increases provide you with more money immediately and the increase in the value of your property offers you more money to grow your investment portfolio over time.
If you're determined to achieve financial independence, there are two main factors you should consider adopting to create passive income through property investment:
INVESTING INTO POSITIVELY GEARED PROPERTY
Your rental return needs to be more than your mortgage repayments and other associated expenses to generate passive income.

Make sure you do your research on rental values in the area first by speaking to your local agent. Also speak with your mortgage broker or bank about selecting the best interest loan for you. Interest only loans are ideal when your rental income is less than your expenses, this type of loan will provide you with less expense and more cash flow to invest with and you can later restructure your loan to suite your investment needs. Once your rental income increases, you can rely on your tenants to be paying your mortgage off for you.
INVESTING WITH EQUITY FROM YOUR PROPERTIES
Equity is when the property you have purchased increases in value over time.

After a certain amount of time, you will be able to access this equity by either selling the property or by borrowing money from the bank against your gained equity. You can use this borrowed equity to purchase your next investments. Of course this approach is dependent on the value of your property increasing and there are many factors to consider that can impact it.
CLICK HERE TO SEE ALL OF OUR SYDNEY INVESTMENT OPPORTUNITIES